Cake covers a wide range of preparations. In ancient times, it was more like bread with dry fruits and honey. The making of a cake includes the art of baking. Historians believe that baking was first adopted by the Egyptians around the 13th century. The early form of cake included mainly the fruitcakes and gingerbread. Since then cakes were made and served in different textures. It was later around the 18th century due to the fast-growing technology, the availability of the ingredients( e.g. refined sugar), and the inclusion of baking powder changed the art of making cakes. Since cakes can be prepared in a variety of flavours and with different ingredients in modern days, we would learn how to prepare Oreo Chocolate Cake in some easy steps.
INGREDIENTS
Oreo Biscuit (Chocolate fillings are the best) – 20 pieces
Milk – 1 cup
Baking powder – 1 teaspoon
Dark Chocolate (optional) – 30 gm
Butter (melted) – 1/2 cup
PREPARATION
Unpack the Oreo biscuits in a bowl.
Now separate the cream fillings from each of the biscuits and keep them aside.
Grind the biscuit parts in a blender.
Take a bowl and place the beautiful chocolate-colored biscuit powder in it.
Add melted butter in the bowl.
Mix them well.
Now add baking powder in it and mix them thoroughly.
Now it's time to add milk in that cake mixture
Pour milk and whisk the mixture properly to form a gorgeous cake batter.
The cake batter is now ready.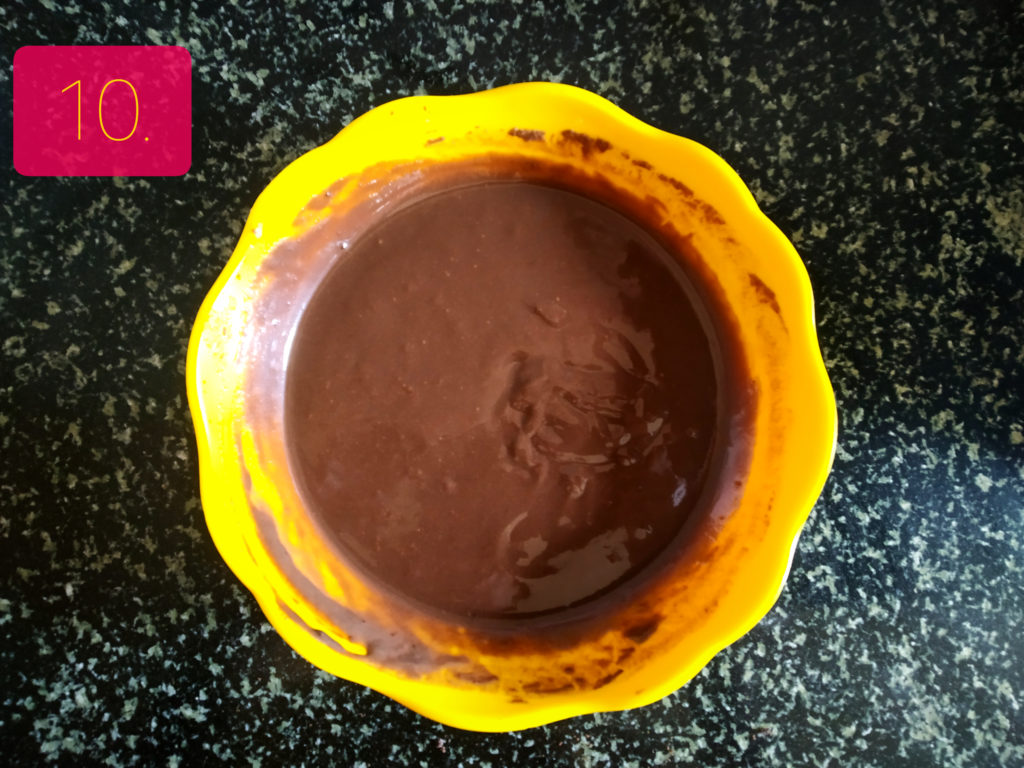 Take a greased saucepan and pour the mixture in it. You can grease it with butter or oil.
Take a bigger saucepan and place a metal stand into it.
Now place the cake mixture pan over the metal stand and light the gas stove.
Cover the big saucepan with a lid and bake the cake for 40 to 45 minutes on medium flame. You can always check the cake is ready or not by poking a toothpick into it. If the toothpick comes out clean then your cake is fully baked and ready to eat.
When the cake is fully baked let the pan cool for 10 minutes. Then take the cake out of the pan gently.
Now take a pan and put the separated cream fillings and dark chocolate.
Heat the pan on low flame for 3 to 4 minutes to form a chocolate syrup.
Spread the chocolate syrup over the cake and your yummy chocolate cake is ready to serve. Here, I have sprinkled some grated dark chocolate to decorate the beauty.